Seteroscope
All of our documentaries can be viewed in multiple ways:
Without stereoscope: obviously the most comfortable method, made possible due to new auto-stereoscopy monitors
With stereoscope: NVP3D provides simple stereoscopes with mirors
With glasses: a cheaper way to view 3D, but quality is not as good as stereoscopes
These stereoscopes, available on our site (38 CHF), can be used by anyone, including children and people who already wear prescription lenses, and work with any type of computer screen.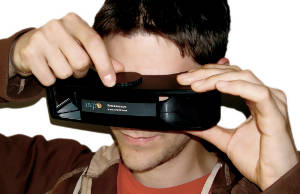 The stereoscope with integrated mirrors is very easy to adjust using a simple knob. Once it is properly set for your vision, you will not need to change it.
Just follow these steps:
Sit in front of your computer
Turn the knob clockwise all the way
Bring the stereoscope up to your eyes
Turn the knob slowly counter clockwise until you see one single 3D picture, in the centre of the screen.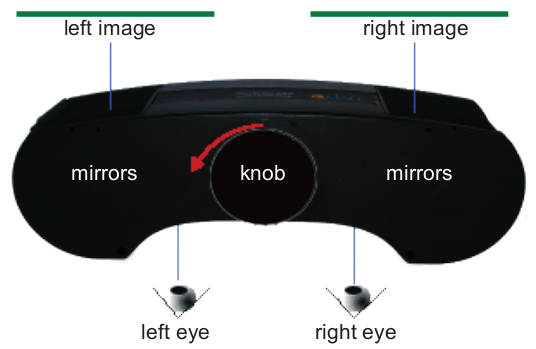 Note: if you turn the knob too far counter clockwise, you will see a single image, but the 3D effect will be inverted