Festival Bicubic 2011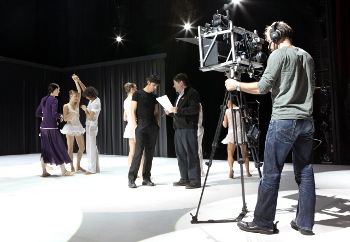 The Second Edition of the NVP3D Festival "Nouvelle Vision en profondeur" has taken place the 12th of February at the Bicubic Theater in Romont
© Copyright NVP3D, December 2010
With the NVP3D Festival "Nouvelle vision en profondeur" which took place at the Bicubic in Romont, a new perspective was launched: sensationalism is no more the priority. The real challenge is to use this technology for the sake of art, movement and creativity.
The event was a real success with a lot of enthusiastic visitors from all over the world. It was also an honor to welcome the Béjart Ballet Lausanne and its artistic director Gil Roman for the world's avant-première of the movie "Syncope", last creation of the BBL.
Moreover, visitors has been invited to discover this new art throughout an exhibition, also hosted by the Bicubic and opening at 16 p.m.
Read the article of the swiss newspaper La Liberté (in french)
How to see in stereoscopic 3D?